What is MaBIBLI?
MaBIBLI is a mobile application designed for the entire university community, bringing together essential library functionalities and services on your smartphones.
With this app, you can:
Manage your loans: keep an eye on your library account to easily handle your loans and reservations;
Display your reader card: if you forget your reader card, the app can replace it;
View the opening hours of all libraries: stay informed about the schedules of our different libraries and receive notifications in case of exceptional closures!
Access various services offered by the libraries: find all useful links to our different services, including registration, interlibrary loans, Wi-Fi, Scan on demand, off-campus connection...;
Open the Affluences app: reserve a workspace in the library;
Stay informed about all events organized by the libraries: stay updated on all events and training sessions;
Locate the libraries using the maps: find the study areas in our various libraries;
And also:
Social media: follow us on social media to stay up-to-date;
Surveys: contribute to making the library a place tailored to your needs;
Links to other ULB services and practical information related to campus life.
How to install the app?
Open your App Store or Google Play Store and search for "Ex Libris Library Mobile" or scan the QR code below: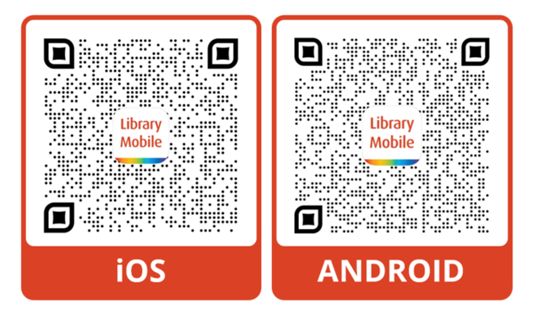 Once you have downloaded it:
Open the app
Find your institution "ULB Université Bruxelles" in the list
Accept the terms of use
Log in using your ULBID and password.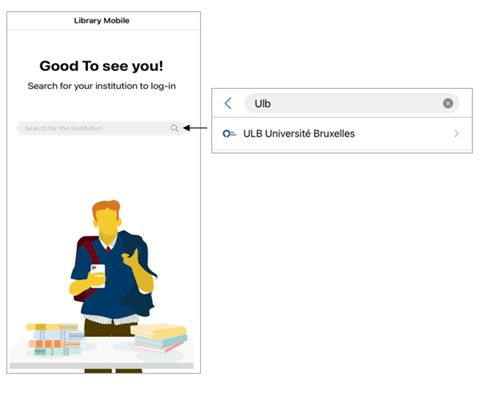 How to report an issue?
If you have already downloaded the app, simply go to "Settings", "Feedback", select the appropriate problem, and explain it to us.
If you encounter an issue even before downloading the app, feel free to seek advice from the librarians or contact us at the following email address: